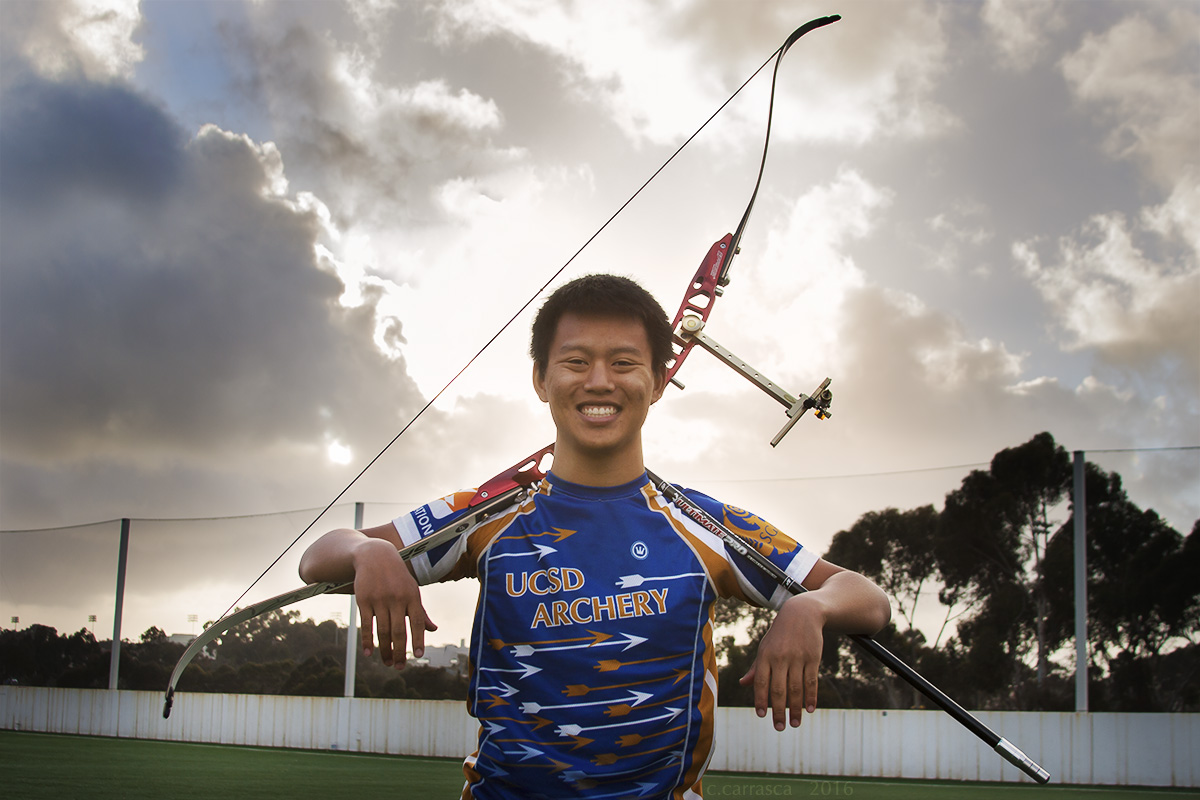 Physiology + Neuroscience with a Chemistry Minor
Revelle College
Senior Title: Best Carnivore
Awards
2015-2016 SGA Equipment Manager
UCSD Competitive Archery Team Member
Spotlight
Alvin began archery during his third year here at UCSD, getting interested at one of our many beginner workshops at the start of Fall Quarter in 2014. He found it to be a great stress reliever and decided that it would be a fantastic extracurricular.
After graduating from UCSD, Alvin has hopes of finding a job after he freaks out. Working the job for a few years, he hopes to develop his skills and then apply and successfully enroll in a Pharmacy school.
For Alvin, Sun God Archery was a fun community where he met some very close friends. The weirdest memory he has was during his first competition, after long hours of practice he was a little overconfident and proceeded to shoot his first arrow into someone else's target.
Alvin's happy demeanor and eagerness to improve and shoot will be missed! We wish Alvin the best of luck in finding a job and getting into pharmacy school!