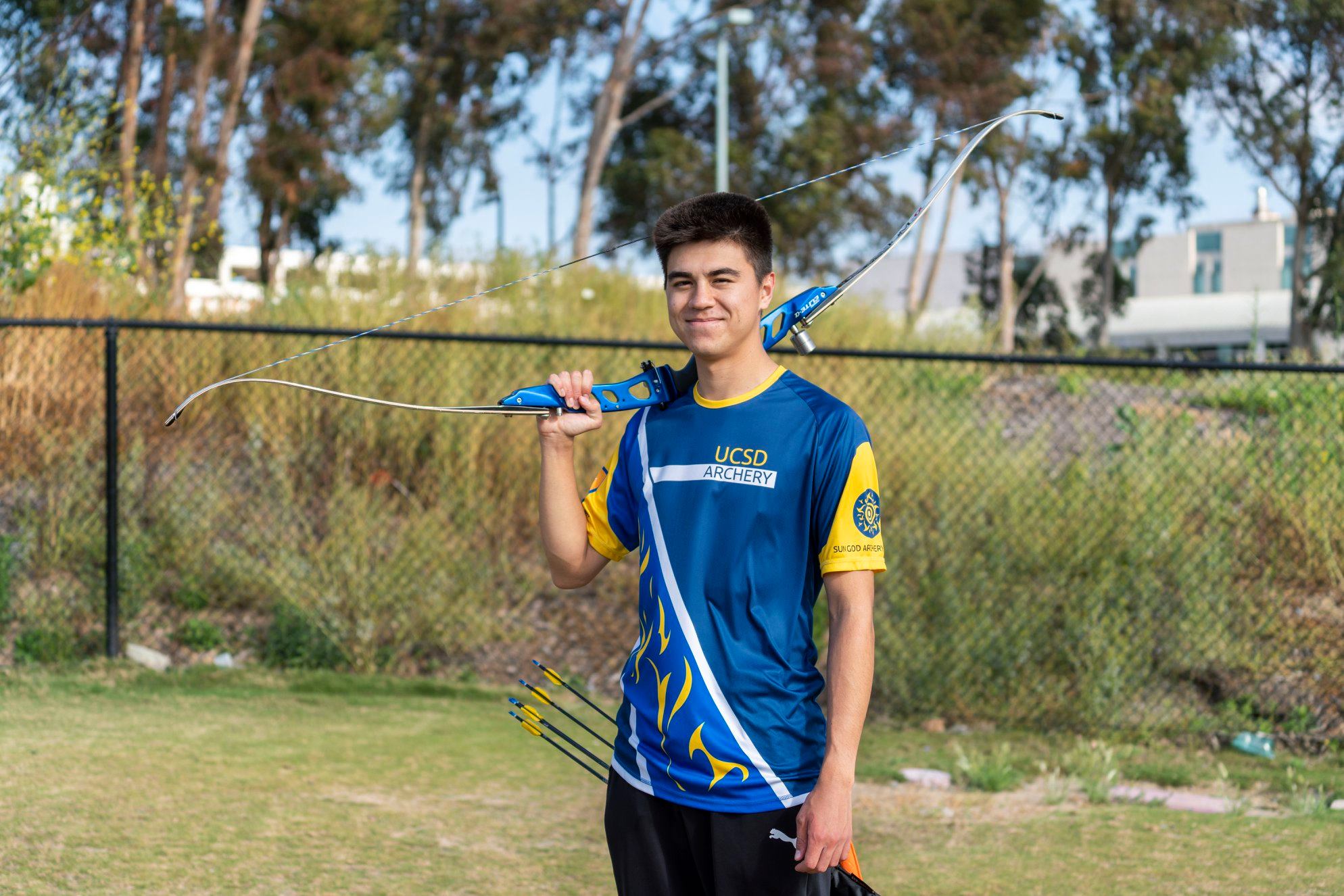 History and Classical Studies
Marshall College
Senior Nickname: Speediest Bookworm
Awards
USA Archery Level 2 NTS Instructor
2019 All-American Academic
Spotlight
When Brian first drew back a bow in the ninth grade, he enjoyed the feeling of shooting and wanted to see if it would be worthwhile as a hobby. When he found Sun God Archery, he was reminded of his high school experience and decided to continue shooting in college, and thus his adventure with Sun God Archery began.

What really drew Brian to SGA is how comprehensive it feels. With SGA being social, recreational, and competitive, Brian could he shoot and compete while making new friends. Of all of the tournaments he has competed at, Brian's favorite is National Outdoor Collegiate Championship (NOCC) because he got the opportunity to travel to an exotic place like Ohio and compete there.

In his time with SGA, Brian has had many memorable experiences. His weirdest experience was accidentally walking into an arrow at NOCC and having to reassure his balemates--while he was bleeding--that he wasn't diseased. Out of all his memories though, his favorite was shooting at Indoor Nationals and being the best collegiate barebow at the venue. Above all, he recalls this sport challenging him to grow.

After graduation, Brian will be applying to graduate programs for history or religious studies, and he also plans to do freelance copy-editing on the side. We wish him luck in all of his future endeavors! Congratulations on graduating!