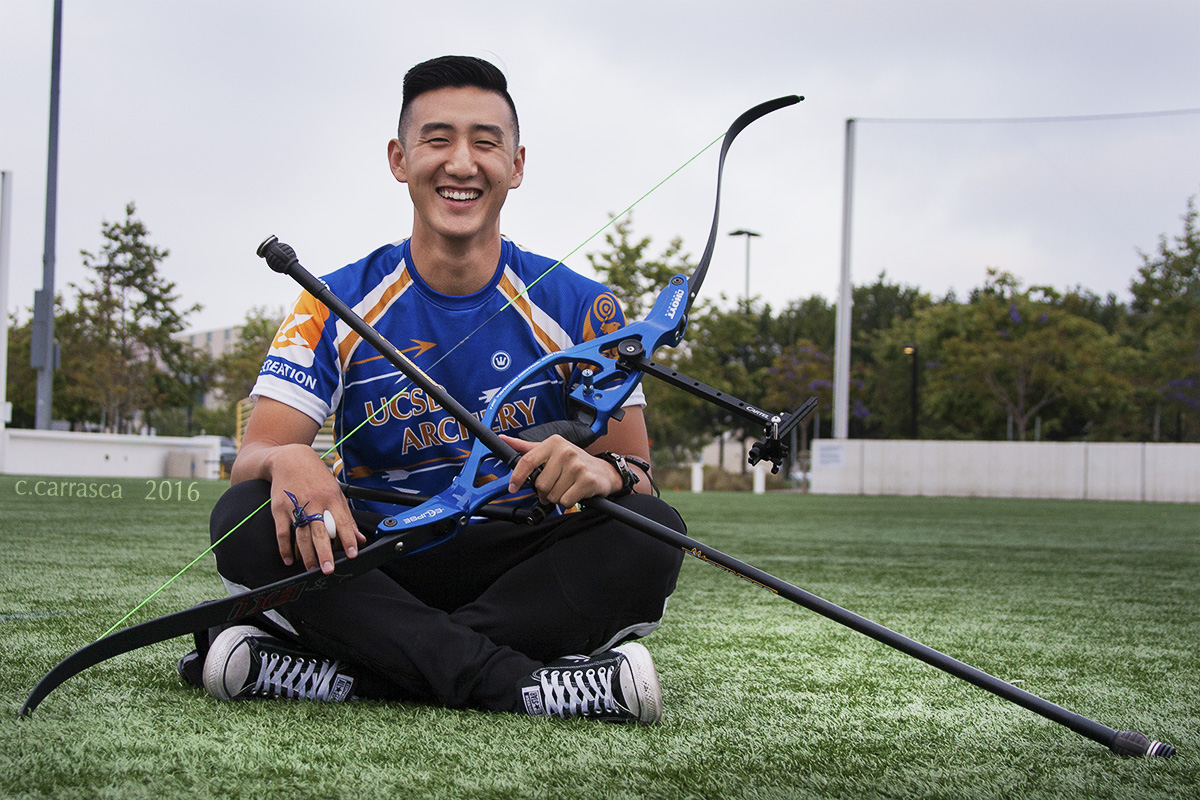 General Biology with a minor in Science Education
Thurgood Marshall College
Senior Title: Most Optimistic
Awards
UCSD Competitive Archery Team Member
Spotlight
Ted began archery in high school, shooting at Orange County Archery as a birthday present from his dad. As he began to shoot more, Kevin from the archery club began to help him out more! He took a long hiatus from archery in high school, and through most of college, starting it back up again when he joined us in the Competitive Team Workout class during Fall Quarter. Ted began to learn about competitive archery with the team and competed with the team for State Indoor and National Indoor, and hopes to compete in more competitions in the future!
When he graduates from UCSD, Ted will be going immediately into his master's and credential program at UCSD in education which also means he will be able to continue shooting with us!
Ted's favorite part of being in SGA is going to the field and being able to step away from the craziness of school and life. He appreciates how friendly and helpful the community is and loves how he is constantly getting help on technique and form during every practice!
This year, the team competed in the U.S. National Indoors in Chula Vista, at the Olympic Training Center. National Indoors was Ted's favorite competition as the facility at the Easton Center of Excellence is incredible and he hopes to shoot in that facility in the future.
It has been amazing to have Ted apart of SGA and we hope to see him come out to the field more often to shoot!