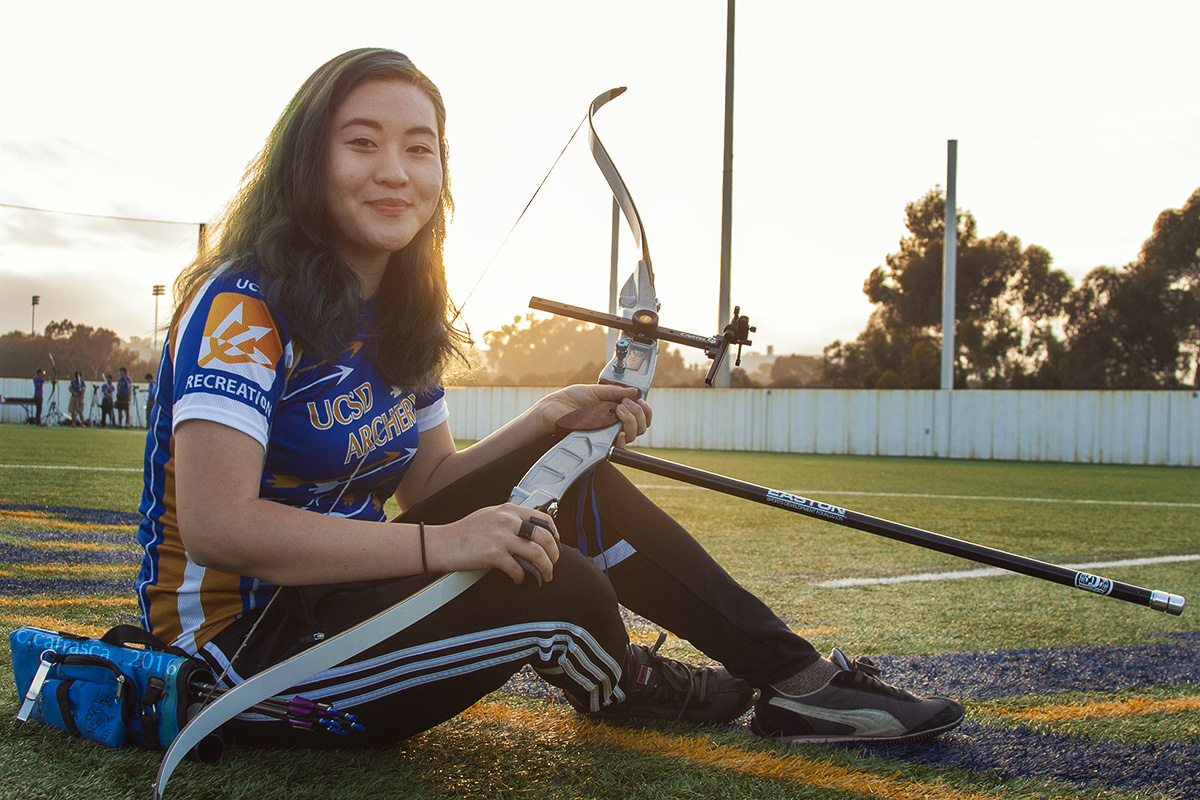 Sociocultural Anthropology with a minor in Human Rights
Thurgood Marshall College
Senior Title: Best Stylist
Awards
UCSD Competitive Archery Team Member
Spotlight
Unlike many archers on our field, Janette started archery in high school as she sought to participate in a sport that was not as physical as other sports such as soccer and martial arts. She shot briefly in high school through group classes then continued her learning by shooting independently seeking to emulate Legolas Greenleaf with his astounding skill.
After graduating from UCSD, Janette plans to take a gap year to volunteer at several programs while also saving up funds for graduate school. Her final academic goal is to achieve a Masters in Anthropology which she will use to contribute to the community by working at a government position as a civil servant or by working for any type of international organization such as the UN or UNICEF.
Janette states that the most interesting memory she had with Sun God Archery was when she conducted an ethnography field work project on the competitive team. She continues to say that Sun God Archery is filled with a group of very interesting people that she probably could not find anywhere else that together create a community she enjoys being a part of. She recollects many fond memories with the club and states that sh ewill be sad to part from them after she graduates.
Janette has become a part of the lives of the members of Sun God Archery and in her we have found a very close friend. We wish her luck on her volunteer programs and achieving her Masters degree!